Today was quite rainy so we were thankful for the blue tarpaulins that shelter us ... and that it was still pleasantly warm! Work on the timber frames continued to progress well and some of the craftsmen took the opportunity for some wonderful new experiences.
Firstly, our junior blacksmith, Gunther spent a while working with the Japanese smith who is a well known sword smith from the area. Whilst our translator, Rahel (seen here with our senior blacksmith Manne), understandably struggles with specialist words communication usually transcends words: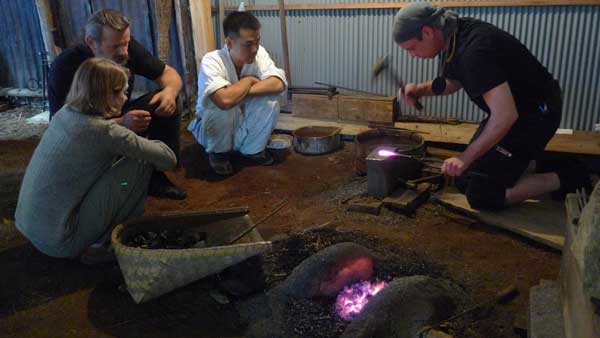 Then Robin had a wonderful time learning Japanese style hewing from Hannes. With this being the main beam, which is situated 12 foot up in the air ready for sawing, and its surface being wet and slippery, it did not make an ideal beginners piece but Robin got on wonderfully. However I think he now wants to buy a proper Japanese hewing axe!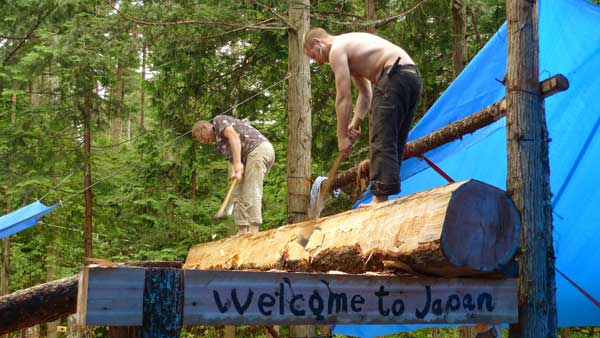 To finish some video of them in action along with one of the Japanese carpenters who came to have a play with some European hewing axes and helped Jochen to finish surface one of the beams.