Both the Japanese and the European teams started to construct various parts of their buildings today. To start with each section goes together and is taken apart, adjusted and reconstructed several times until each joint is perfect. Then finally the frames are constructed.
Whilst they have been making good progress, there were worries about getting finished tomorrow so the head carpenters stayed on after the end of the day to do a little more work. It was very atmospheric in the forest after dark with so much insect noise and occasional fireworks as it is a day when Japanese people traditionally celebrate their ancestors (I think!)
So, here is the base for the tea house with, on top at the front one of three upright frames that form the main part of the roof: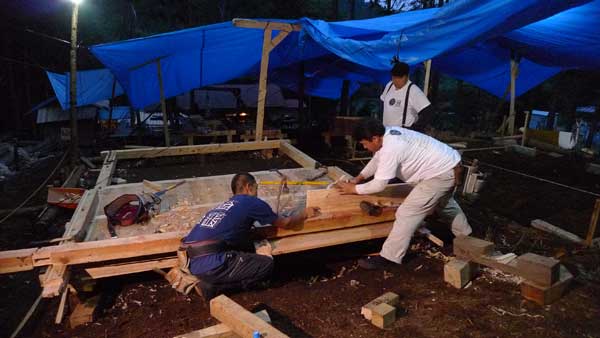 and here is one side wall from the European pavillion which was the first to be pegged together: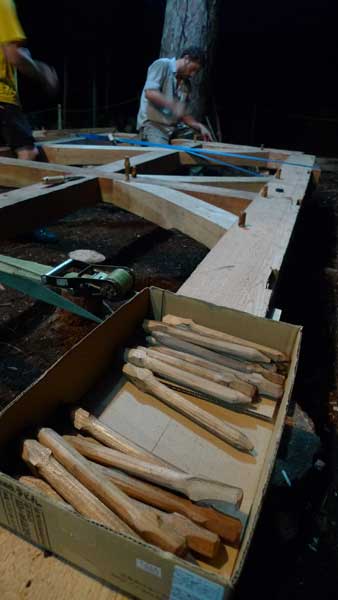 The pegs were made several days ago and have been drying on a rack above the fire in the kitchen; they start slightly oversize and shrink as they dry. The timber frame is green (unseasoned) so it will shrink onto the pegs as it dries and form really tight joints.
The Japanese use wedges to hold their building together, but I assume the principle is the same, or maybe they just tap them further in as they dry ... I'll ask tomorrow.