Chisana (little) Kesurokai 2010 will see a group of European craftsmen traveling to Japan; living and working together, sharing skills, food and conversation. Together they will make a traditional Japanese tea house and a European pavilion.
The event is being organised in Japan by hewing master Amemiya san, who attended both previous Kesurokai in Germany, and from Europe by Hannes Schnelle the main organiser of those events. On-site preparation for the event started in 2008 and continues on a ongoing basis - full details and photographs of the work in Japan can be seen on Amemiya San's blog (in Japanese only).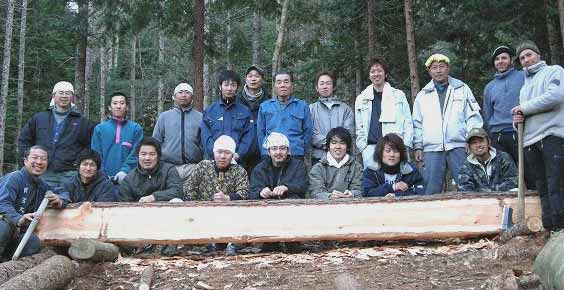 Two British craftsmen, Robin Wood and Cormac Seekings, will be working on the project along with myself, Nicola Wood. I shall be documenting the event using photographs and video, and will use this blog to provide regular updates throughout the project, including daily posts from Japan during the main construction from 7-16 August.