A happy memory from the last night of the project when, after successfully completing both buildings, we partied in the light of the barbecue fire in the European building:
The metalwork for the barbecue was made on site by Manne and Gunther our blacksmiths and the horse's head holding it was made by another of our group, German carver Rahel Schroeder who was also assisted for a while by the wood carver from the Japanese group: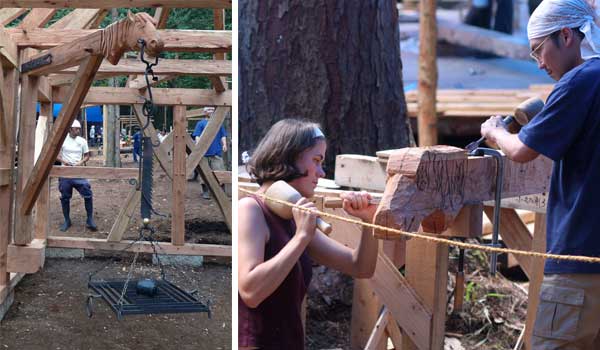 Rahel also carved across the front of the building; a European plane one side, a Japanese plane the other and the inscription Schoen ist wenn altes bleibt wo neues entsteht. We had a long discussion about how best to translate that into English and my favourite version, conveying the emotion rather than a literal meaning, is Beauty is keeping with tradition whilst developing new things.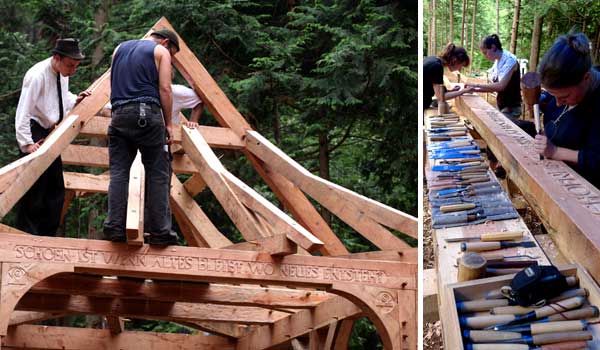 This was a huge task for such a short project which Rahel managed amazingly well. For the main inscription she trained up two others from our group who had come along because their partners were carpenters; Anna-Katharina Krodel, who is a goldsmith, and Lina Gillefalk who is a buildings conservation specialist.