The second European Kesurokai was held in Mützingen, Germany and involved a more ambitious project, the building of a torii, a type of traditional Japanese gateway that usually forms an entrance to a shrine.
Again the event was attended by a wide range of Japanese and European craftsmen who lived and worked together for two weeks, sharing their skills and knowledge.
The magnificent gateway they made provides a lasting monument to what can be achieved with hand tools and an accumulation of knowledge that spans back centuries and overcomes language and cultural barriers.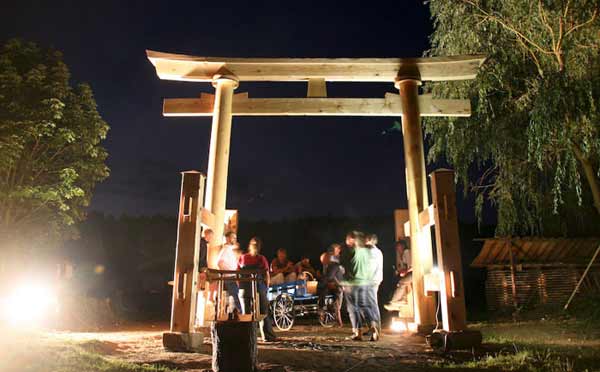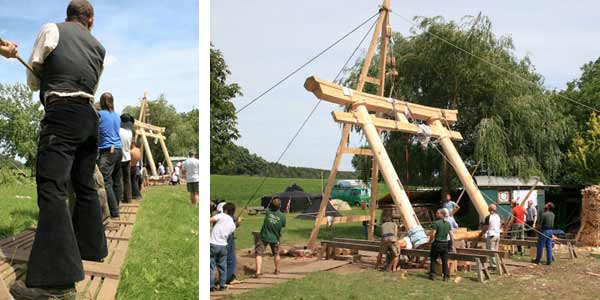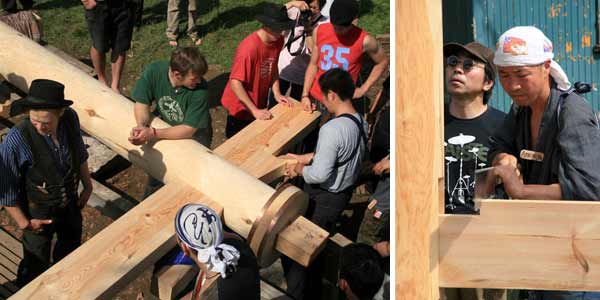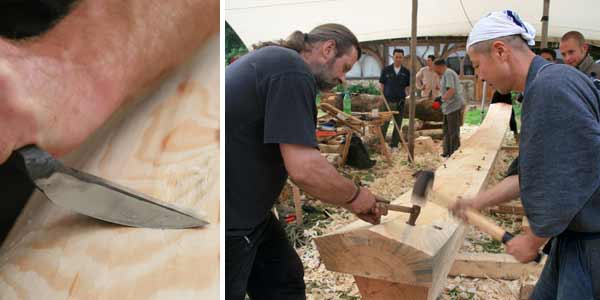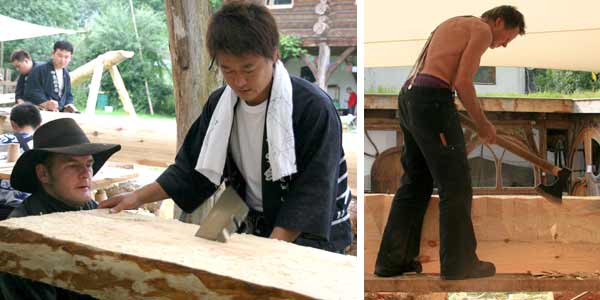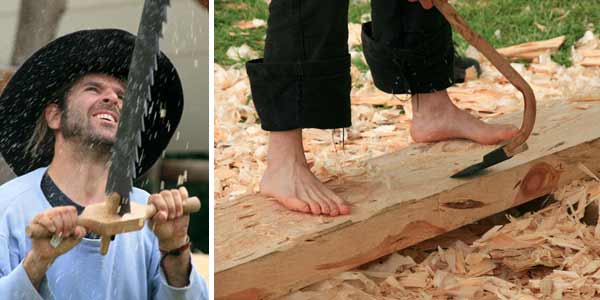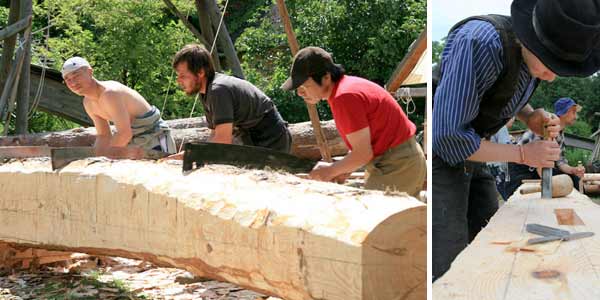 These images were taken by Christine Weiss and more are available from the German Kesurokai website.