We had another busy day today. For a few days both groups will work on their own projects whilst they settle into their routines. The European group are still hewing beams and they have a large area if plywood on which they are setting out the Daisy wheel geometry to the right on the photograph below. (The site is rather difficult to photograph as it slopes steeply, sorry!)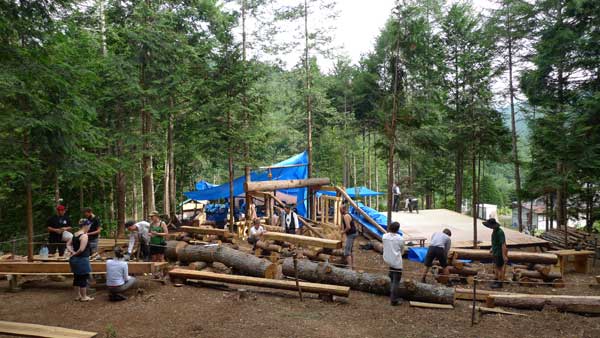 Danish carpenter Ulrik has been enjoying learning this technique today and I hope to find out more about it from him later in the week. One lovely feature of the work site is the large trough where the carpenters can sharpen their tools. This has water diverted from a nearby stream running through it: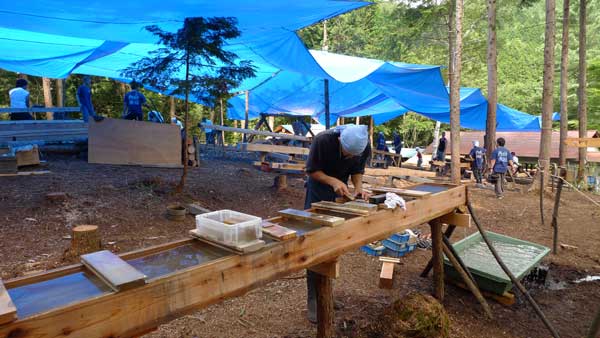 Here is some video available here which shows one of the carpenters sharpening and a panoramic view of the site. At the top is the European work area where the carpenters are busy hewing and under the blue tarpaulins further down is the Japanese work area... more video of this tomorrow!