Many of the timbers are sawn into two down their length and the saws used by the Japanese and European carpenters for the large pieces are radically different. The Europeans use a pit saw, which has a man at each end and in a traditional timber yard would have been used over a pit, hence the name. On site the log is raised above the ground instead, hence the large beam being raised above the ground before hewing.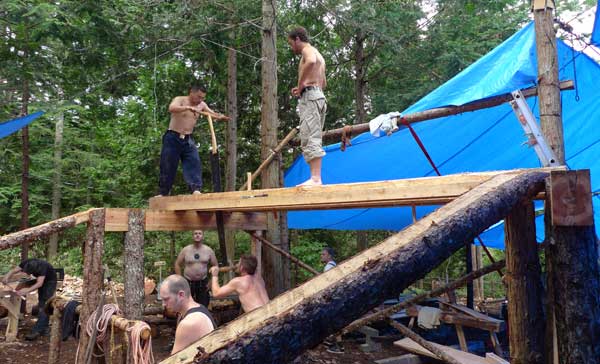 The Japanese carpenter pictured spent two days leaning to use this saw and became very proficient. At the end of the day he was given it as a gift and was very moved but clearly very pleased with it. In return he gave Jochen who taught him the Japanese equivalent, a Miebiki Oga. This one here is shown being used by our host Amemiya san: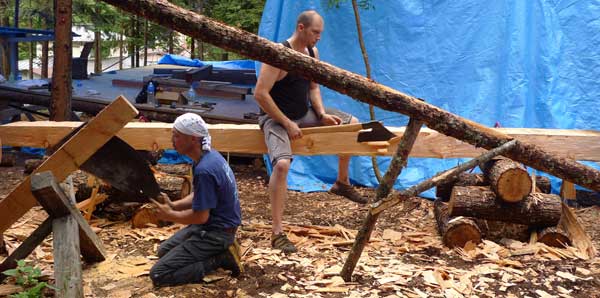 Behind him you can see Erik with a traditional German axe that is used for finishing the beams one they have been hewn. Shortly after this Eric taught Amemiya san how to hew in the traditional European style and it was wonderful to watch the two highly skilled craftsmen together.
No video tonight, our hosts had prepared a special meal on our return which took a while to eat and now we have a table football competition running which I will film and maybe put on tomorrow's blog. Instead here is a final picture of the beautiful Japanese saws.